Features
American Specialty Health UX and Product Design Team
Can you share about American Specialty Health and your work in the design field?
The UX and Product Design team at American Specialty Health create experiences that empower 1 out of every 4 American adults to lead healthier and more fulfilling lives. We believe human-centered design is the key to helping people create healthy habits that lead to positive behavior change.

Where do you find inspiration?

Everywhere! We find inspiration in listening to and learning from others, in nature, in our own experiences, in each other, and within ourselves.

What drew you to SDDW and why did you decide to be a sponsor?

We are passionate about promoting and supporting organizations like SDDW that celebrate and perpetuate the San Diego design community's unique ability to positively impact our region. SDDW does a fantastic job of bringing the corners of our broad industry within San Diego together, even in a now-virtual landscape. We are happy to support it.

Can you share about your company and the services they offer?

Some of our services include fitness networks, musculoskeletal health, and goal-based programs for health plans, employers, and consumers.

Anything you want to add that I didn't ask?

We're hiring! If you're a product designer interested in helping build a design system, we would love to hear from you. Learn more about us here and apply here to join our awesome team.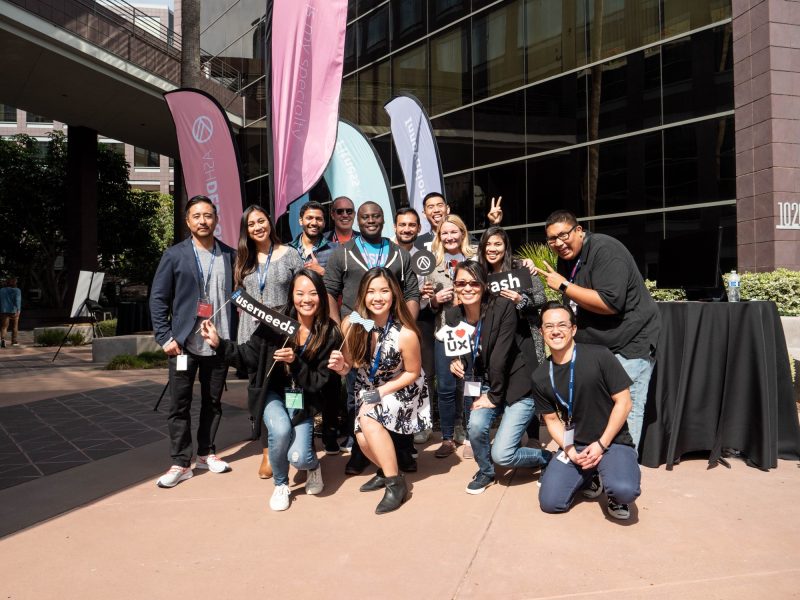 More About the UX and Product Design Team
Favorite brand(s)

Apple for its trailblazing, Crocs for its perseverance, Pixar for its empathy and creativity, and YETI for its quality.

Last book you read or a book you recommend?

Continuous Discovery Habits by Teresa Torres

Coffee or tea

Coffee

Favorite artist, designer, or craftsperson?

Don Norman

Favorite local spot to grab a bite to eat?

Rocky's for daytime burgers and Friendly's for nighttime burgers

What advice would you give your young self?

Find what you love and go do it. The answers are inside you.