About the Tour
New murals are being created in San Ysidro, all on the same street, by Mr B Baby, Fifi Martinez, & Jorge Mendoza, with an intervention inside the FRONT gallery by Carlos Galindo a.k.a. GRVR. In September, all murals can be visited, and a video on the artists' work will also be shared inside the gallery by appointment.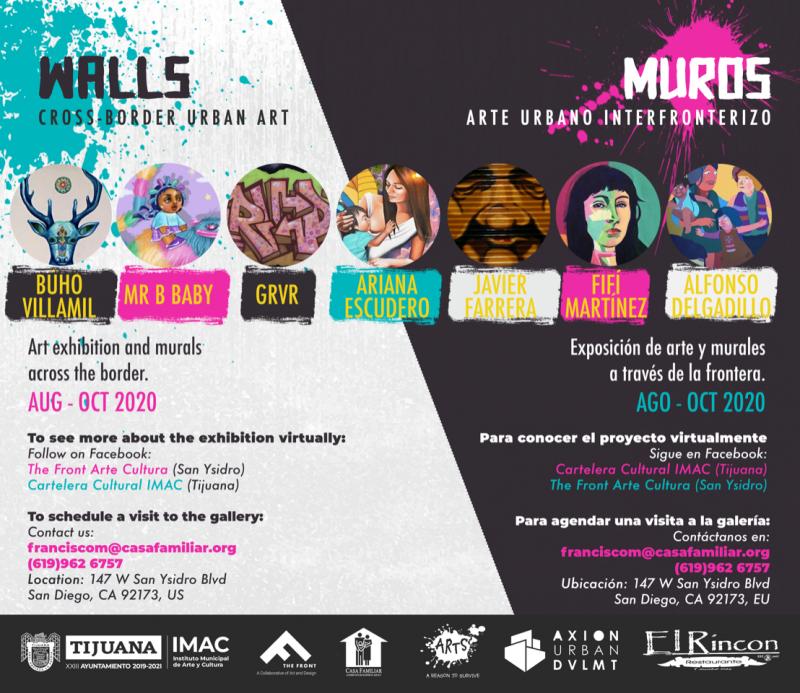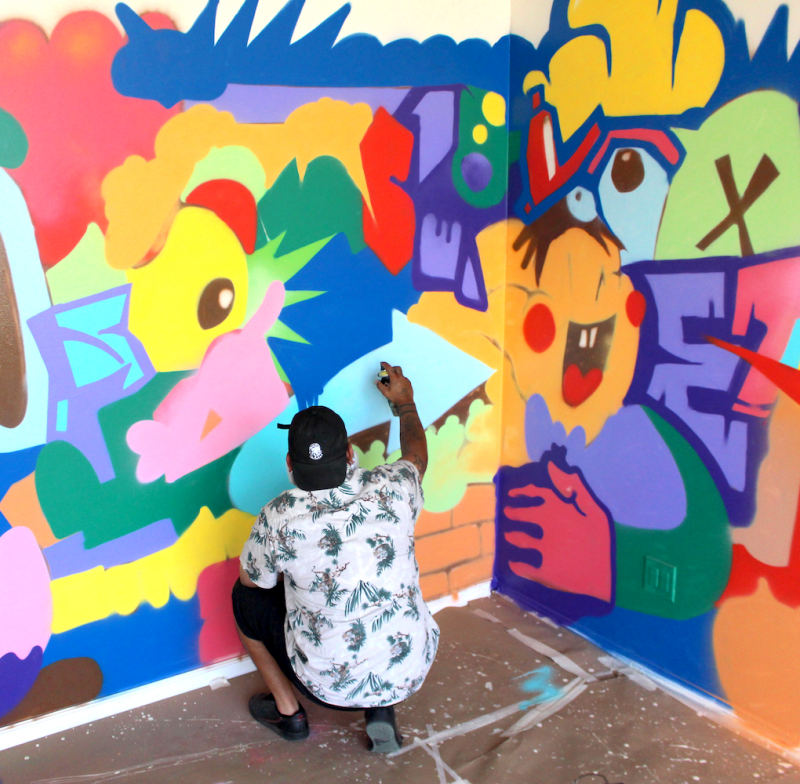 About The FRONT Arte Cultura
The FRONT is an active art gallery and community space located in San Ysidro, CA. Housed in a 1929 building that was the first commercial dry goods store in San Ysidro, the space is an important adaptive re-use project. Designed by Louis J. Gill, nephew of the more well-known San Diego architect of the era, Irving Gill, it has since been restored and rebuilt to serve as the most important cultural institution of San Ysidro. Run by Casa Familiar, it is located just one mile away from the international border with Mexico.